Great capacity all in one unit
The versatile Evolution controller can be connected to an endless variety of fan-coil models with various configurations including for example 3-speed fans, EC-fans, all types of 2- and 4-pipe systems. A relay for electric heaters up to 2kW can be connected, as well.
Designed for easy integration
The I/O module is equipped with a Modbus port for easy communication to any BMS SCADA system.
Installation that saves engineering hours
In order to make installation as swift and easy as possible, the hardware with the IO/module and the display unit have been separated. That way, the IO module can easily be installed directly into the fan-coil. The push-in terminals without any screws enable a fast and easy connection to the wiring.
Smart features included
Evolution Split is equipped with a large number of software functionalities such as input for window contact, economy mode, a real time clock for on/off function by time bands for each day – and much more.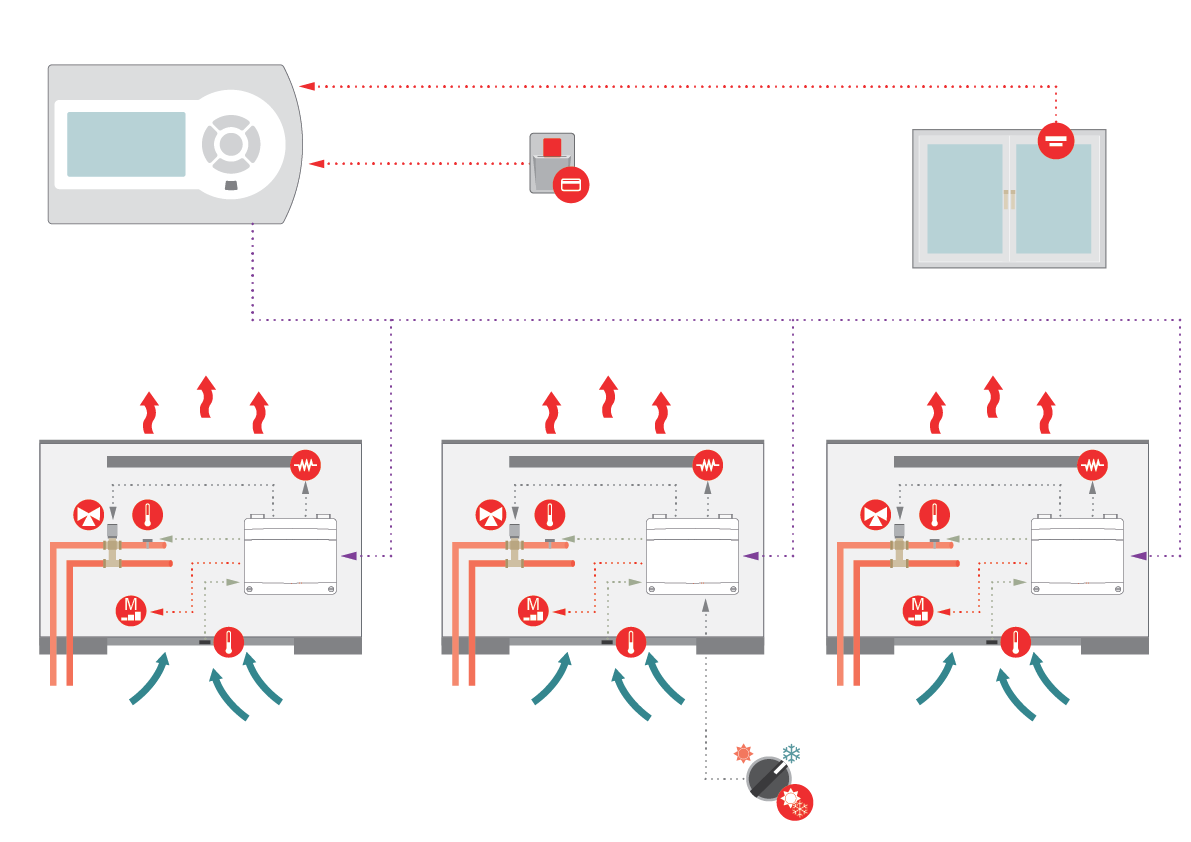 Application example. Fan coil management with return probe, mixed valve and additional electrical resistance. The window and presence contacts are managed by the THS controller. Season change is managed on a remote unit.